The RADICAL ROOTING® Edge
The RADICAL ROOTING® Edge
Client testimonials
- JP James, Chairman & Lead Investor, Hive Financial System

"What attracted us to Insight Consultants was how you asked questions on where Hive Financial wanted to go, so that you could support us in that direction. In addition, we also appreciate your flexibility with the schedules, especially when we need to get tasks done super quick. But what makes Insight different, is your authenticity with caring. With this spirit of caring, backed by consistency, you have earned our trust. Having worked in some way, shape or form with over 100 companies in the last 12 years It gets easy to identify people that you know will deliver extraordinary results and outcomes at a great price.."

- Jonathan Gould, CTO & Co Founder K4 Connect

I commend Insight Consultants team for their outstanding job on one of our projects. As a startup, recruiting talent is always a challenge, and Insight Consultants helped us at the right time with the high-end skills we were looking for. They built a container application that will allow our customers to use our existing familiar user interface across all their devices, both mobile and desktop. What set them apart were the insightful questions they asked us when analysing the project, which gave us the confidence that we were working with a highly competent team. By applying industry cutting-edge practices, they have manged to deliver the project on time and of the highest quality. I highly recommend Insight Consultants .

- Gale Moericke, President, Crux Technology & Security Solutions Crux Solutions

I have worked with IT consultants over the years and found Insight Consultants to be among the best. They are very thoughtful in their approach, ask very good questions to understand our needs and explore options. They act as a natural extension of my team and we had none of the classic issues in using an offshore partner. Insight is very good at working across time zone and distance barriers. I would not hesitate to engage them again.

- Fred Fishback, Founder & President, Javelin HR Solutions

I am very happy with Insight Consultants team working on my project. They are FIRST RATE and could not be happier with their work. They carry on a great tradition. I want very much to continue my work with Insight for many years to come!

- Troy Anderson, CEO, 3530 Technologies 3530 Technologies

3530 has had a relationship with Insight Consultants for over 2 years and do not consider them a "vendor" or "contractor" as they are much, much more than that. Insight is a group of highly-valued colleagues working towards the same common goals as 3530 which can only be achieved through mutual trust, hard work and getting out of our respective comfort zones to learn new things. Any concerns we initially had with outsourcing a major, on-going project were quickly alleviated after witnessing the Insight group's passion, work ethic and attention to detail. I would strongly recommend Insight Consultants to anyone considering any size of development project.

- Bob Sullivan, President, The Plitt Seafood Company

"When I was searching for a company, I was looking for a group I could trust, and where I'd get personal attention. On both scores, I'm completely satisfied with you".

- Suzanne Rielle, Founder, Loobalee

We have already obtained extraordinary value by partnering with Insight Consultants to help us differentiate our business among some tough competition. The Radical Rooting process has delivered several very appealing solutions quantified by factual market intelligence.

- David Morris, Technical Director, Drillers.com

We have been consistently satisfied with the quality of Insight Consultant's work and their ability to set and meet timelines. They have been exemplary in dealing with problems immediately, a quality that is important in software development.
The RADICAL ROOTING® Edge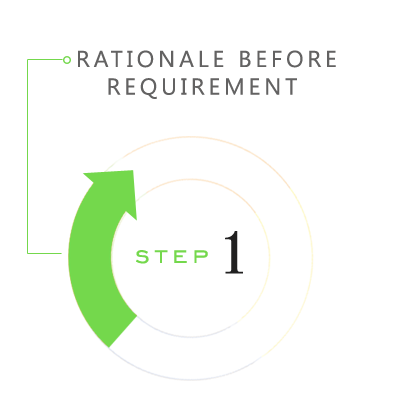 We question and fine-tune problem statements to ensure that requirement statements will result in a firm foundation for building solutions.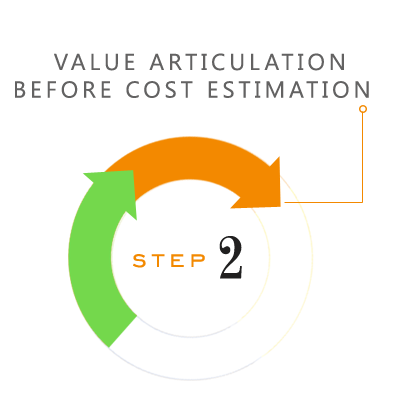 We establish indicators that help clients measure solutions in terms of return on the investment in a solution.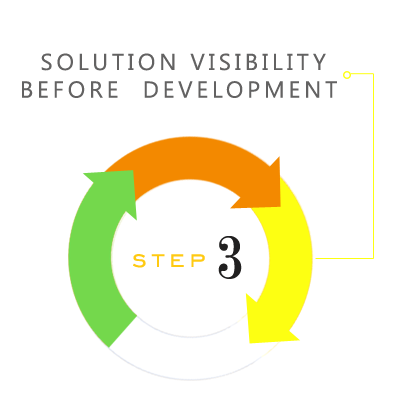 Using our visual artifacts (wire-frames & prototypes), clients get firm sense of what the developed solution will look and work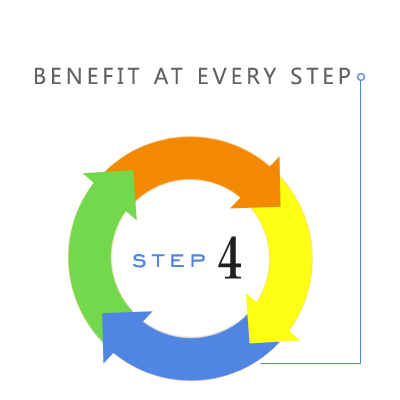 Solution creation is a journey of many steps. Our clients experience the benefits right from the first step.